In the world of brand marketing, the most captivating and memorable campaigns are often those that go beyond promoting products or services. They are the ones that tell compelling stories, stirring emotions and forging deep connections with their audience. Storytelling has emerged as a powerful tool for brands to create an emotional bond with their customers, driving loyalty and advocacy. In this guide, we will explore the art of storytelling in brand marketing and provide actionable insights on how businesses can create narratives that resonate with their target audience.
Why Storytelling Matters in Brand Marketing: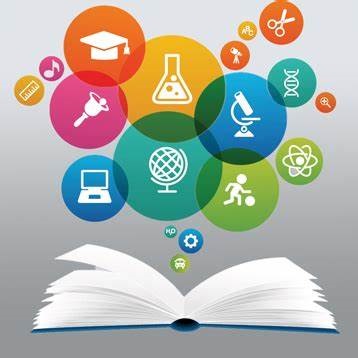 Building Authenticity
Stories provide an avenue for brands to showcase their values, history, and purpose authentically. This authenticity fosters trust and relatability, helping customers see brands as more than just faceless entities.
Connecting Emotionally
Emotions are at the heart of human decision-making. Storytelling enables brands to evoke emotions, be it joy, nostalgia, or empathy, that create lasting impressions on the audience.
Differentiation in a Crowded Market
In competitive markets, products and services can often seem interchangeable. A compelling brand story sets a business apart, making it memorable and unique.
Building Brand Advocacy
When customers resonate with a brand's story, they become brand advocates, sharing the narrative with others and extending its reach.
Enhancing Customer Engagement
Engaging stories capture attention and maintain interest, increasing the likelihood of continued customer engagement with the brand.
Crafting Compelling Brand Stories:
Know Your Audience
Understand the needs, desires, and pain points of your target audience. Tailor your stories to address their concerns and connect with their aspirations.
Identify Your Brand's Unique Value
Determine what sets your brand apart from competitors. Showcase your brand's USP and how it brings value to the lives of your customers.
Start with a Hook
Begin your story with a captivating hook that grabs attention and draws the audience into the narrative from the very first moment.
Introduce a Relatable Protagonist
Whether it's a customer, an employee, or a brand founder, introducing a relatable protagonist creates an emotional connection and adds a human touch to the story.
Create a Compelling Conflict
Every compelling story has a conflict that the protagonist must overcome. Highlight challenges and how your brand can help resolve them.
Showcase Transformation
Demonstrate the transformation that occurs when customers interact with your brand. Paint a picture of how their lives can improve after using your products or services.
Use Visuals and Multimedia
Enhance your storytelling with visuals, videos, and multimedia to create a richer and more immersive experience for your audience.
Keep it Authentic and Honest
Avoid hyperbole or exaggerated claims. Maintain authenticity in your storytelling to build trust and credibility with your audience.
Encourage Audience Participation
Encourage your audience to become part of the story by sharing user-generated content or participating in brand-related activities.
Consistency Across Channels
Ensure your brand story is consistent across all marketing channels, including social media, website, and offline campaigns.
Examples of Powerful Brand Stories:
Nike: "Dream Crazy" Campaign
Featuring Colin Kaepernick, Nike's campaign tackled social issues and inspired audiences with a powerful narrative of pursuing dreams fearlessly.
Dove: "Real Beauty" Campaign
Dove's campaign challenges beauty stereotypes, celebrating real women and promoting body positivity, resonating with audiences worldwide.
Coca-Cola: "Share a Coke" Campaign
Coca-Cola's personalised bottles with individual names encouraged consumers to share stories and connections with friends and family.
Apple: "Think Different" Campaign
Apple's iconic campaign celebrated individuality and the power of innovation, positioning the brand as a symbol of creativity.
Storytelling is an art that empowers brands to connect emotionally with their audience, leaving a lasting impact and fostering brand loyalty. By crafting authentic and compelling brand narratives that address customer needs and aspirations, businesses can stand out in crowded markets and build lasting relationships with their customers. From identifying a brand's unique value to incorporating visuals and multimedia, the art of storytelling in brand marketing unlocks the potential to captivate hearts and minds, creating a powerful and enduring brand legacy. Embrace the power of storytelling, and watch as your brand's narrative weaves its way into the hearts of your audience, creating connections that withstand the test of time.